Polo Park Animal Hospital provides individualized care for your dog or cat while focusing on the animal's entire well-being.
Wellness Care
Our facility has canine and feline wellness exams for every stage of life. Our promise is that we will only provide necessary vaccinations in accordance with the latest AAHA and AAFP vaccination guidelines. We are open and willing to discuss in detail the current veterinary literature and standards with anyone interested. We will not shy away from an open dialogue.
Internal Medicine
We will work with you to find the answers to your dog or cat's challenging medical condition. Discovering the underlying cause of a patient's condition is paramount in providing optimal care. One cannot adequately treat what is not diagnosed. Diabetes, kidney disease, liver disease, and thyroid disease, etc. can be treated and monitored appropriately with timely intervention.
General Surgery and Anesthesia
Dr. Jones is able to perform a wide range of soft tissue surgical procedures. We take every precaution with your animal and stress the importance of adequate tissue perfusion and blood pressure regulation during surgery. Pre-operative pain medications, IV fluids, ECG, pulse oximetry, end tidal CO2 monitoring, and blood pressure monitoring are not viewed as an option during surgery; they are standard.
Diagnostics Services
Diagnostic services provide a unique look a patient's internal workings. We use advanced diagnostic technology including full in-house laboratory, digital radiology, abdominal ultrasonography, digital dental radiology, coagulation clotting times, etc.
Dental Care
Our professional dental treatments are aimed to prolong teeth and periodontal life. Often times, extraction is necessary due to severe infection and bone lose of deep dental tissues. Polo Park Animal Hospital is proud to offer digital dental radiology, which allows us to examine an individual tooth for bone loss, tooth resorption, or abscesses. It also allows guidance and documentation that the entire root is removed when extractions are necessary.
Dermatology
Polo Park Animal Hospital offers dermatology services to diagnose and treat your animals itchy skin and chronic ear infections. Foot licking, erythema (skin redness), pruritus (itching), and recurrent ear and skin infections are common sympotms of allergies. If your animal experiences these syndromes, we can help.
Microchip Implanation
Microchip implantation is a life saving service that reunites animals with an owner.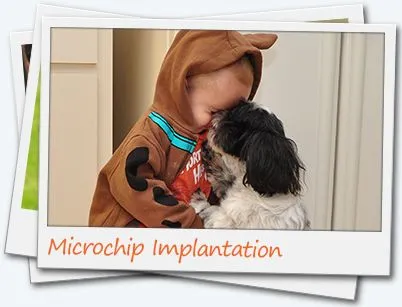 If you have questions regarding the services that we offer, please give us a call at (863) 420-8211.